How ACS rapidly transports humanitarian aid
From the Rwandan Civil War of 1994 to the Kosovo War in 1998, from the Boxing Day Tsunami of 2004 to the cyclone in Burma in 2008, from the Haitian earthquakes of 2010 to the earthquakes in Nepal in 2015, and from the hurricane in Puerto Rico in 2017 to the Sudanese conflict of 2023, ACS has been delivering humanitarian aid to where it's needed most for decades.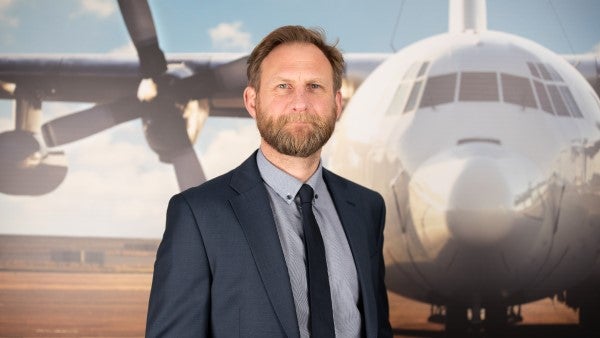 "Over the past 30 years, we've been involved in countless relief efforts around the globe," says Ben Dinsdale, ACS's cargo director of government and humanitarian services. "This includes the recent earthquakes in Turkey and Syria, where we arranged several aircraft charters transporting vital aid and search-and-rescue teams from around Europe.
"There are many reasons why we're trusted in the industry and can respond so quickly with these types of missions. We've spent years building up airline relationships, gaining the trust of government agencies and NGOs, and perfecting an effective response strategy, allowing us to act quickly and efficiently during global relief efforts."
Proven process
The first of the devastating earthquakes in Turkey and Syria struck in the early hours of Monday 6th February. Within a few hours, we'd received calls from multiple governments and NGOs asking for our help with the relief effort. By Tuesday morning, we had our first representative on the ground at Gaziantep Airport to oversee the arrival of a chartered Airbus A330-200 carrying a search-and-rescue team from Germany.
"Our disaster response process is central to our ability to react quickly," Ben says. "As soon as there's a natural disaster or humanitarian crisis, we contact the affected country's civil aviation authority to find out which airports are open and whether there are any new procedures for obtaining landing permits. We also call our airline partners to check which aircraft are available for charter and their rates.
"We then reach out to our clients to update them on aircraft availability and show our understanding of the current situation in the region.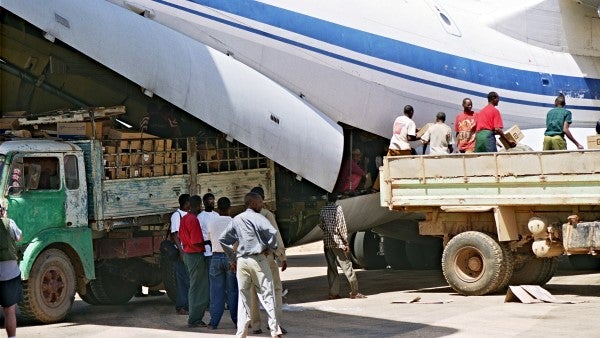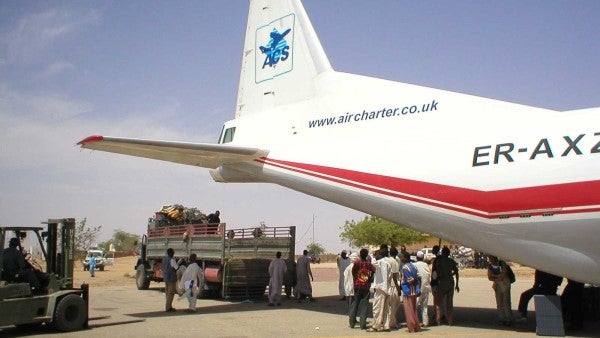 "And we don't stop there. We also contact the airports closest to the disaster to find out whether they're operational, asking important questions like: Is the runway open or damaged? Is the tower in use? Is there fuel available? Is there a handling agent to contact? Is there damage to airport equipment that could hamper the unloading of aircraft?
"All of this information is updated on our system, where it can be accessed by every ACS broker around the world. This is a far cry from the spreadsheet we used to email around the business 15 years ago! Now we all have quick access to up-to-date information to relay to clients.
"We always aim to fly an ACS representative to the scene as quickly as possible. Having someone on the ground has a range of benefits, such as coordinating cargo arrivals, liaising with local authorities to expedite permits, and speaking to local relief teams to find out what they need. They can also notify us before any of our competitors if anything changes."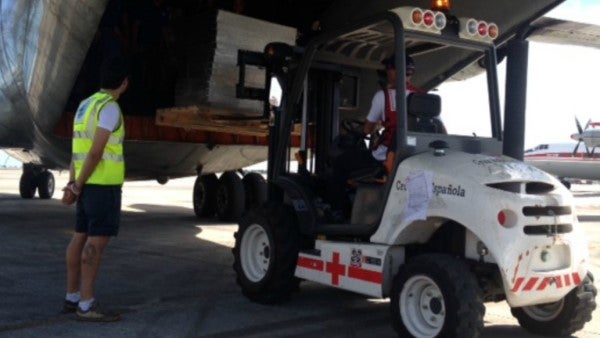 Reliable expertise
Having this process in place means we can not only offer our customers quick charter solutions, but also act as a reliable and trustworthy source of information.
"Any mistake in a relief scenario can be costly and devastating," Ben continues. "I recall one instance during a crisis in Myanmar when a competitor organised an aircraft charter carrying Toyota Landcruisers, only to learn after it had landed that no equipment was available to unload the cargo. It sat there occupying vital airport space for around 24 hours, before flying back with the vehicles still onboard.
"By taking the time to contact local authorities and having a representative on the ground, at ACS we know exactly what's possible at any given time and never leave anything to chance. That's why so many governments and NGOs trust us to move their cargo, and why airlines are more likely to quickly provide us with a quote."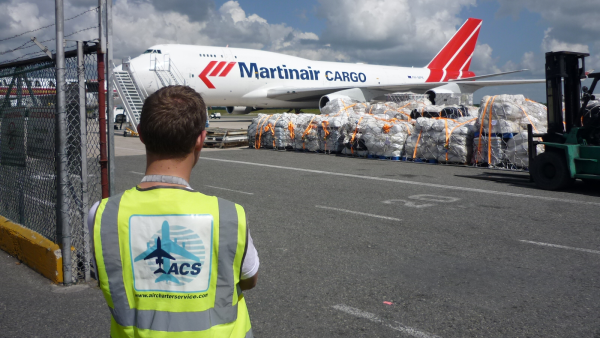 Industry relationships
"While it's important to maintain ongoing connections with our clients, they usually only contact us during an emergency, with their opinion largely determined by the service we deliver in these moments.
"To be truly successful in this domain, airline relationships are incredibly important. If the relationship with an airline is good, they're more likely to offer competitive charter rates; but if you don't know what you're doing or have up-to-date knowledge of the situation on the ground, operators won't trust you to charter their aircraft.
"Over the last 30 years, we've proven our expertise and reliability to airlines around the world, allowing us to quickly check availability and prices when an emergency call comes in."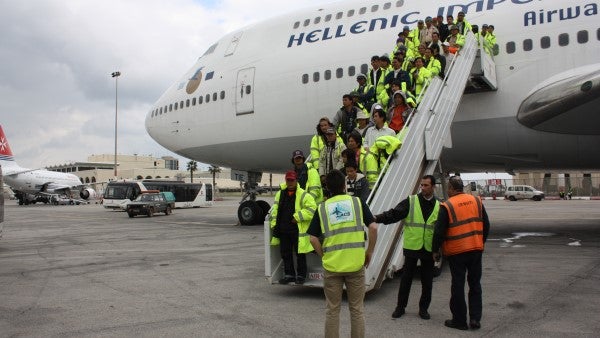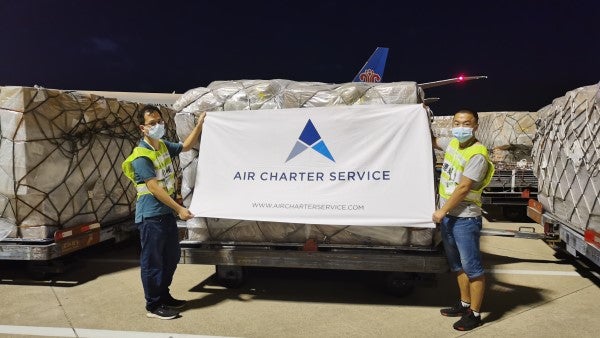 Global presence
ACS has over 30 offices across six major continents. As Ben explains, this is a huge benefit when responding to a natural disaster or humanitarian crisis.
"Having a global network means we can usually react quicker than our competitors. We're operational 24 hours a day, so if there's a natural disaster in Asia, for example, our offices in Hong Kong, Beijing, Shanghai, Singapore and India are in a similar time zone and can quickly respond to the initial request.
"Having experts around the world also means we can communicate in many different languages. Speaking a language native to the affected region is hugely helpful when trying to understand what's happening, so we often ask our closest office to the epicentre of a disaster to handle the majority of our relief charters there.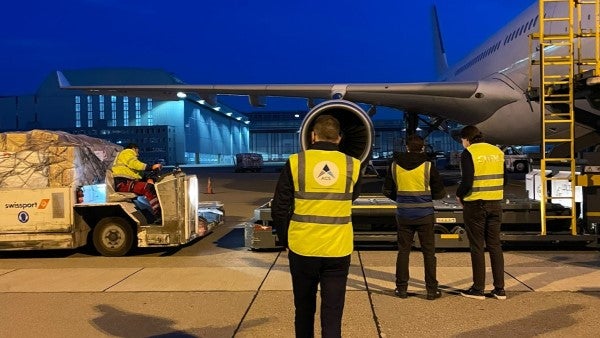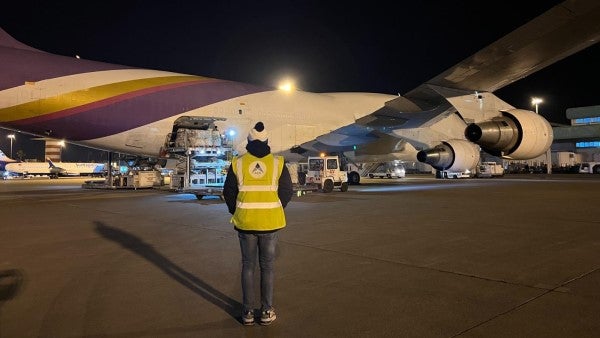 "The combination of these factors makes ACS one of the most trusted global charter companies. Our process, global presence and work ethic allow us to rapidly respond to urgent charter requests all over the world, and our track record means government agencies and NGOs continually seek out our services when disaster strikes."

Learn more about our emergency response charters, or contact one of our charter experts today if you require time-sensitive charter solutions.