Luxury Four Seasons getaway in French Polynesia
Twin a private jet charter with a Four Seasons resort in French Polynesia for the ultimate luxury getaway. Interest in private jet charter has risen because it can offer luxury, cleanliness, convenience and privacy. As one of the world's most luxurious and well-regarded hotel brands, Four Seasons also has exceptional standards when it comes to these all-important factors.
Treat yourself to a far-flung escape to the beautiful island of Bora Bora, where the sand is powder soft beneath your feet, dramatic rainforest-clad peaks rise out of the ocean and the water is bluer than you could ever imagine. With spacious natural surroundings, world-class service and the slow pace of island life, this is post-lockdown paradise.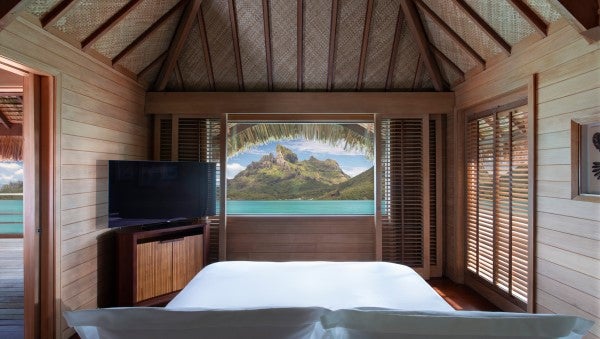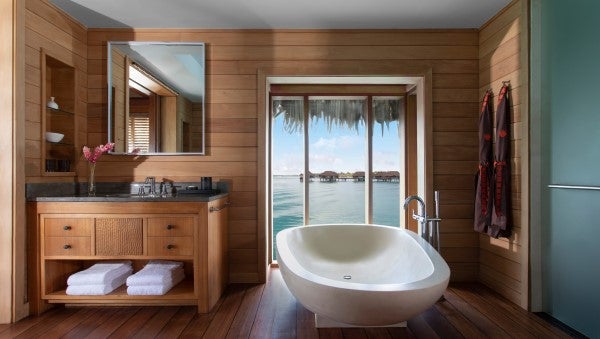 FOUR SEASONS BORA BORA
The plush Four Seasons resort has uninterrupted views of the dramatic peaks of Bora Bora. The resort has a fantastic sense of space, with facilities spread out around the beach and vast landscaped gardens. There's a large pool, a stately spa and a range of restaurants and bars. Arii Moana is the signature restaurant and serves up a mouth-watering French-Polynesian fine dining menu.
Relax with stand-up paddle boarding in the clear and calm waters or start the day right with a healing yoga session. As you might hope in the South Pacific, you'll find superb snorkelling amongst rainbow reefs and tropical fish. Accommodation is impressive, too; thatched overwater bungalows are perched on stilts above the turquoise lagoon with direct private access to the water.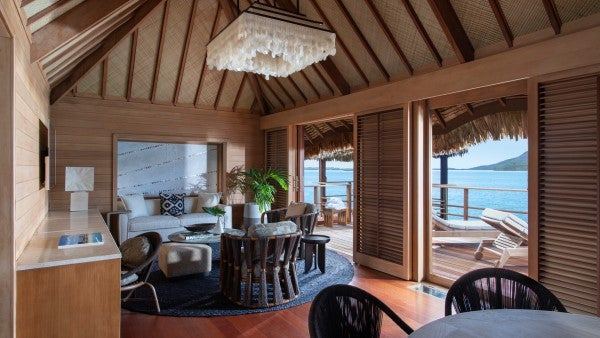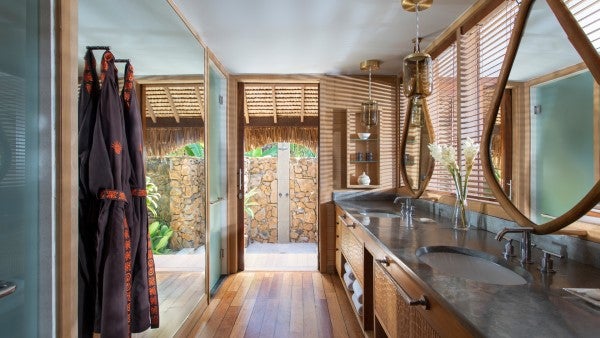 From USD 22,715 for double occupancy for 14 nights per room. Additional cost to upgrade to larger suites and residences.
From USD 320,000 with 12 pax for a return trip from Los Angeles.
Prices subject to change.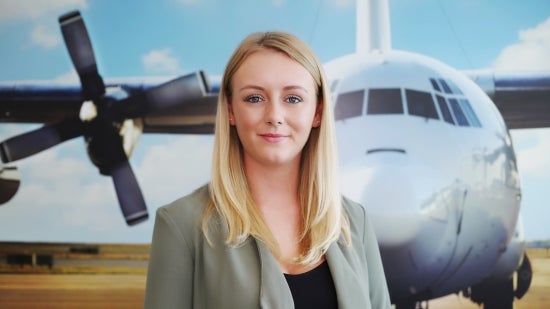 CONTACT US
To book a villa and private jet service, contact our Travel & Concierge team on 020 8335 1070, or send an email to travel@aircharter.co.uk.