Private island hideaway in Belize
Privacy and solitude are at the top of most holiday wish lists right now – and there's nowhere better for an exclusive escape than a private island. We've put together a private jet charter package to a fantasy island hideaway in Belize, where just seven beach houses are secluded amid lush coconut palms and surrounded by crystal clear waters. This is a real gem, with award-winning food and super attentive service in the most idyllic setting.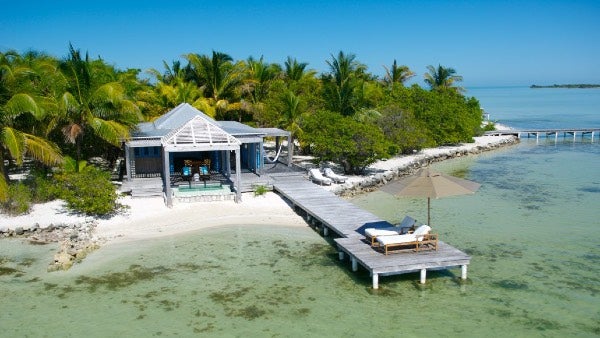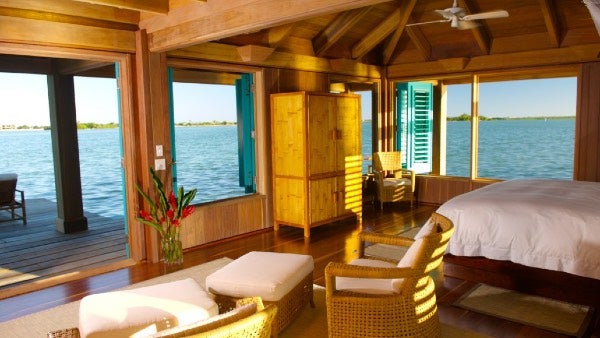 CAYO ESPANTO
Cayo Espanto is a tropical island located three miles off the coast of San Pedro. It's a four-acre paradise of verdant coconut palms and white sands, with just seven wooden beach houses dotted around the island.
You'll be assigned a personal 'houseman' who will cater to your every need – simply give them a buzz on the walkie-talkie to bring drinks or arrange activities such as kayaking, snorkelling and picnic excursions. The award-winning chefs create a daily menu based on the preferences you'll have provided ahead of your visit – with sample dishes including chargrilled mahi-mahi, coconut prawns and New York strip steak – that you can enjoy on your private veranda, dock or stretch of sand.
Except for the overwater villa, all private villas have an infinity plunge pool, hammock and their own beach area. There are no public areas on the island, so you're guaranteed an exclusive stay.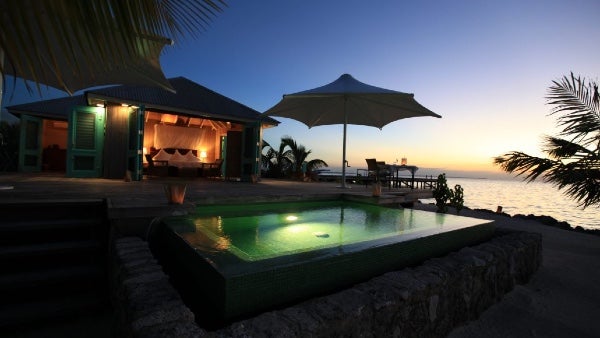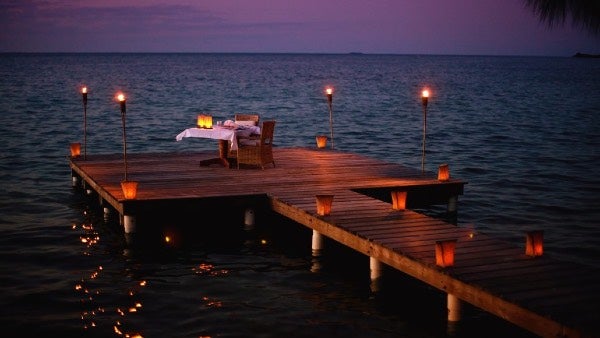 From USD $10,500 for double occupancy for 4 nights per room. Additional cost to upgrade to larger suites and residences.
Flying from Toronto:
From USD $35,000 return on a light jet with 6 seats (leg includes a fuel stop).
From USD $45,000 return on a midsize jet with 8 seats.
From USD $55,000 return on a heavy jet with 13 seats.
Prices subject to change.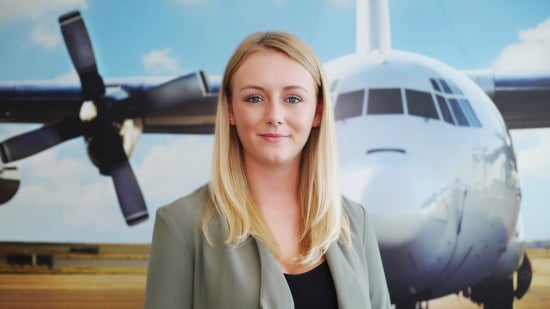 CONTACT US
To book a villa and private jet service, contact our Travel & Concierge team on +1 516 432 5901, or send an email to travel@aircharterservice.com.