The most affordable private jets available today
Private jets are the epitome of luxury, and the idea of owning one may leave you wondering how much these aircraft cost. Some private planes are actually very affordable, particularly if you thought that private jet charter was your only choice. The good news is that private jet rental doesn't have to be your only option: the cheapest private plane costs might surprise you. Whether you're considering the feasibility of buying a very light, light, mid-weight, or heavy jet, the least expensive aircraft can be a fraction of the price of the most in the same size category. We've listed the most affordable private jet in each category to give you an idea of what's available.
Very light jet: Cirrus Vision Jet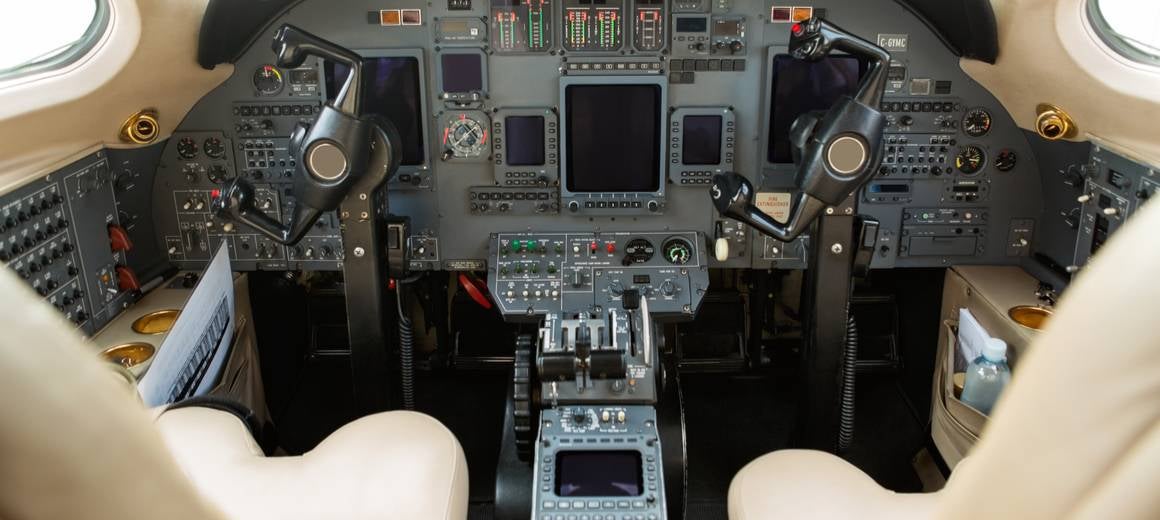 The cheapest private jet is the small but mighty Cirrus Vision Jet, at around C$2.6 million. The world's first single-engine private jet is powered by a Williams International FJ33-5A turbofan engine, which produces 1,800lbs of thrust and can cruise at 555kph at a maximum altitude of 28,000ft. The aircraft is designed to be piloted by the owner, but a pilot can be hired instead. The cabin is quite spacious for its size, at 4ft tall and 5ft wide, with large windows and seating for up to five adults and two children. The Vision Jet is perfect for a business professional who enjoys private family holidays.
Light jet: Cessna Citation CJ3+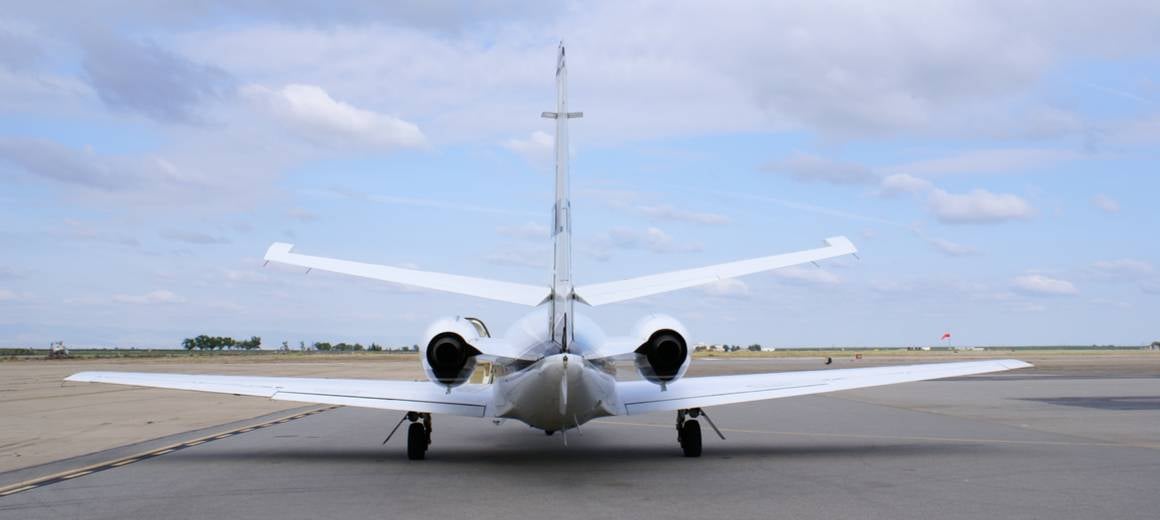 If the Vision Jet sounds a little tight, you could consider buying a brand new Cessna Citation CJ3+ for C$10.7 million. Launched in 2014, the CJ3+ is a new and improved version of the CJ3 with a more comfortable cabin and upgraded avionics. The CJ3+ has a maximum range of 3,778km and a luggage capacity of 1,000lbs. The cabin can accommodate up to nine passengers with 14 large windows, swing-out seats, and a standard lavatory. In 2011, Robb Report voted its predecessor, the Cessna Citation CJ3 the 'Best of the Best' in the light jet category. It's the ideal choice for a family that plans on flying together for the foreseeable future. Owners can expect superior, unparalleled reliability without sacrificing productivity and comfort. This aircraft provides the ideal combination of range, speed, and operating economics. It also features a Fresh Air System to keep cabin air clean.
Mid-size jet: Cessna Citation XLS+
The world's bestselling business jet can be yours for just under C$17.2 million. The Cessna Citation XLS+ is a very versatile aircraft, delivering high performance on short- and long-haul flights. It has a maximum cruise speed of 815kph and a transcontinental range of 3,889km. The cabin is the largest in its class, with fully reclining leather seats, foldaway tables, seating for up to 12 passengers, and a galley for food preparation. This aircraft is ideal for business trips or flying esteemed passengers around the world. Travellers can delight in the high-quality leather seats, which are extra wide, with full-reclining capabilities for ultimate comfort in the sky.
Super-mid-size jet: Cessna Citation Sovereign+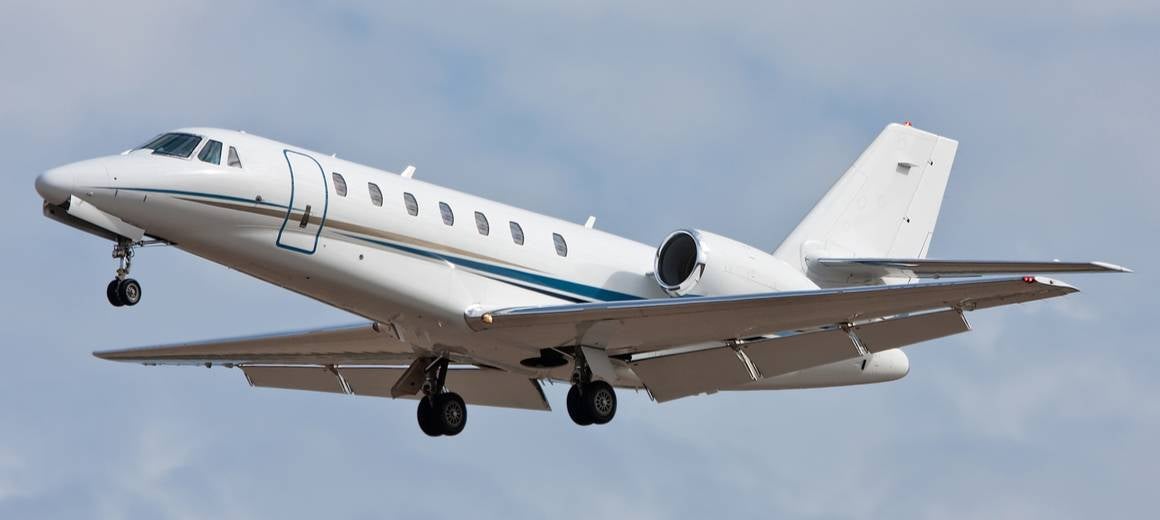 Cessna does it again. Its powerful Cessna Citation Sovereign+ is the most affordable super-mid-size private jet available, at almost C$24 million. With a maximum range of 5,926km, passengers can easily fly from Bangkok to Dubai non-stop – and a lot further than that besides. The Citation Sovereign X+ is known for its excellent runway performance: it has the shortest take-off among private jets in its class. The cabin can accommodate 12 passengers in comfort, and the best-in-class external baggage compartment can carry up to 1,435lbs of luggage. This is an excellent aircraft for those who frequently travel across continents for business or leisure. It features upgraded engines, as well as improved take-off and landing capability. As of March 2019, 24% of the Citation Sovereign+ purchases were pre-owned, while the remainder were new.
Heavy jet: Embraer Legacy 650E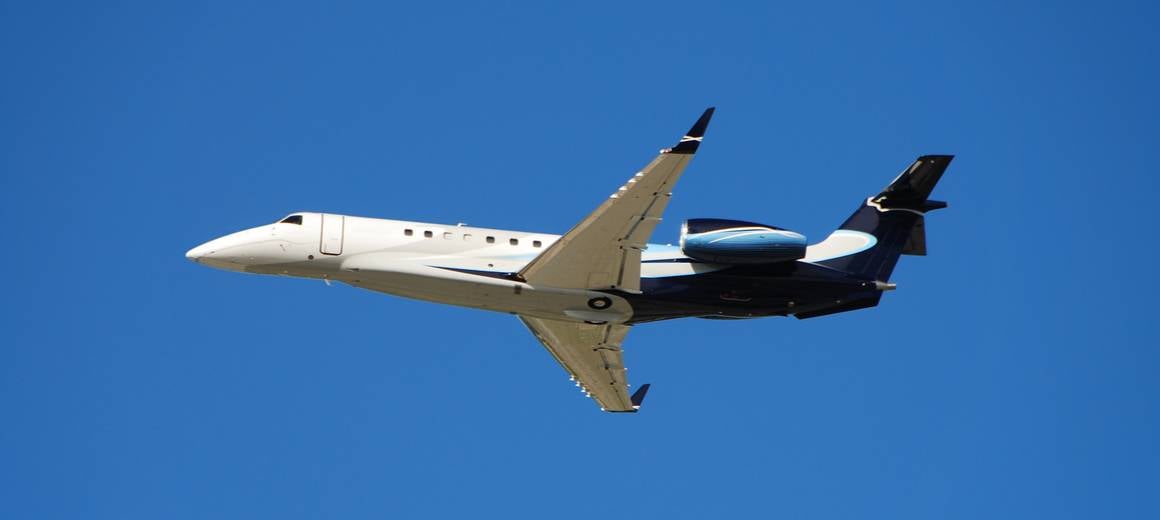 While the cost of a heavy jet almost always elicits sticker shock, the most affordable private jet in this category may be priced lower than you think. The luxurious Embraer Legacy 650E comes in at approximately C$34.5 million, a relative bargain when compared to the similarly sized, C$82.3 million Gulfstream G550. The Legacy 650E is a longer-range version of the Legacy 600. The plane has seating for 12-13 passengers in three separate cabin zones, allowing some to work while others sleep or lounge. It has a range of 7,220km, which allows travellers to fly non-stop from Toronto to London (it could even manage Calgary to London in the right conditions). The Legacy 650E is a great aircraft for larger families who frequently fly together. As of May 2020, Europe accounted for the largest combined Legacy 650/650E fleet percentage (38%), with Asia owning 36%, and North and South America 12% each, according to JETNET.
Other costs to consider when buying a private jet
Apart from purchasing the jet itself, there are various additional costs that prospective buyers should consider. We've outlined some of the main ones below.
Interior customisation
If you're purchasing a jet, you'll probably want to fit out the interior of the plane with mod-cons such as flat-screen TVs, dining tables, bedrooms, office desks, and Wi-Fi to fit your personal taste, wants, and needs. You may also have to consider how you plan to use your aircraft. Will it be needed for short getaways, a skiing holiday at home or abroad, or perhaps high-level business meetings? There's a host of companies dedicated to decorating private jet interiors, but be careful not to blow your budget on appliances and other luxuries if you're keen to keep costs down: keep things simple, especially if your jet is going to be multifunctional.
Hangar space
Finding the right place to store your aircraft can be one of the most challenging aspects of owning a private jet. In fact, it is just as important as deciding what type of aircraft to buy. A hangar ensures the jet's cosmetic finish won't be tarnished by the elements, as well as providing peace of mind that your aircraft is in a secure location. If you're looking for a cheap arrangement, keep an eye out for a shared hangar within driving distance of your home, but not necessarily closer to the centre of town or main business area. Your search for hangar space should focus both on location and utilization. You'll need to factor in how often you intend to use your private aircraft and which airport you intend to regularly depart from and return to.
Inspections
Private jets have a maintenance inspection cycle related to flight hours, cumulative take-offs and landings, and prescribed times in the year. As would be expected, your private jet will suffer wear and tear over time, so the inspections and maintenance are an ongoing cost. It is advisable to participate in programs that involve fixed hourly prices for engine maintenance and inspections. This helps you avoid racking up unnecessarily high adhoc costs.
If you're not going to pilot the jet yourself, you should also be aware of pilot expenses, as well as insurance. This might seem an obvious point but it's essential that it forms a central part of your calculations if you're not piloting your private jet.
Weighing up private jet charter costs against purchasing
No matter how 'affordable' these private jets may sound, costs can add up quickly. The alternative to buying a private aircraft is of course enjoying the ease of private charter. Private plane rental gives you all the benefits of private travel without the hefty price tag. You'll still have access to the same airports without paying hangar space prices. Book well in advance to ensure you can charter the jet you want at an affordable rate. This can drastically lower the cost, as the smaller and cheaper jets often get booked up early, leaving only a few jets still available for late charter bookings.
If you're looking for affordable and cheap private jet flights, you could book an 'empty-leg' flight. Some charter flights are one-way bookings, so the aircraft flies back to base or onto another location with no passengers. Empty leg flights are often considerably more affordable than your standard charter.
Book a private jet charter with ACS
If you'd like a personalised quote for the aircraft of your choice, or to enquire about available empty leg flights and their cost, please contact Air Charter Service (ACS). We can arrange private jet charters or group charters, if they suit your purposes better. You and your guest will be able to travel in the same luxury as if you owned the private jet yourself.